Antonis Loizou is a business that can provide property evaluation services and an extensive range of real estate services for immovable properties. They are a professional firm that has been providing this service for people since 1980. During that time, they have built up a sterling reputation as one of the most comprehensive property evaluation business around. They have highly trained and experienced staff that is capable of providing many services outside of just property evaluation as well.
Structural Property Surveying Service
One of the most important things that people can do when they are buying a property is to have a structural property survey performed. Having the property you are interested in to be evaluated or valuated, means that will be a thorough check to see if there are any issues with the structure whatsoever. Antonis Loizou evaluation team will cover information about the roof, the foundation, wall cracks, the strength of the retaining walls, and much more.
Having this survey completed will allow you to feel confident that the property you are purchasing is in good shape. If there are any issues, then you will be made aware of them right away. This is a survey that you will want to get done before closing the deal.
Other Services
Antonis Loizou provides a wide range of other services as well. They will be able to perform property management services for you if you are in need. Estate agency services are available as they do extensive work in real estate. The company has also done a lot of work in town planning since 2002.
Their experience with many different facets of property management makes them a sought-after business for consulting purposes as well. When people or other businesses need advice on property management, development of properties, taxation, financing, and even property sales, they can turn to this business for help. Their experienced staff is capable of providing guidance and they will work diligently to give the best advice possible to all of their clients.
Company Information
Year of Establishment
1981
Directors
Antonis Loizou
Member of
RICS
Number of Employees
1-50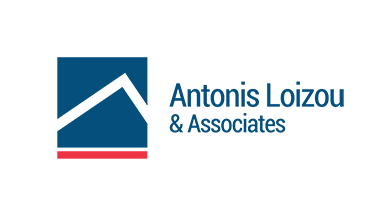 Address & Contacts
Street Address
Kennedy Avenue 68A , Nicosia 1076 , Cyprus
P.O. Box: 26634
P.O. Box Postal Code: 1640
Contact
Working Hours
now
Normal Opening Hours
Mon:

09:00-17:00

Tue:

09:00-17:00

Wed:

09:00-17:00

Thu:

09:00-17:00

Fri:

09:00-17:00

Sat:

Closed

Sun:

Closed
Address & Contacts
Street Address
Ayias Filaxeos 136 , Mariella House , Flat/Office: 102 , Limassol 3087 , Cyprus
Contact
Working Hours
now
Normal Opening Hours
Mon:

09:00-17:00

Tue:

09:00-17:00

Wed:

09:00-17:00

Thu:

09:00-17:00

Fri:

09:00-17:00

Sat:

Closed

Sun:

Closed
Address & Contacts
Street Address
Gregori Afxentiou Avenue 8 , Elba Court , Larnaca 6063 , Cyprus
Contact
Working Hours
now
Normal Opening Hours
Mon:

09:00-17:00

Tue:

09:00-17:00

Wed:

09:00-17:00

Thu:

09:00-17:00

Fri:

09:00-17:00

Sat:

Closed

Sun:

Closed
Address & Contacts
Street Address
Poseidonos Avenue 209 , Flat/Office: 25 , Paphos 8042 , Cyprus
Contact
Working Hours
now
Normal Opening Hours
Mon:

09:00-17:00

Tue:

09:00-17:00

Wed:

09:00-17:00

Thu:

09:00-17:00

Fri:

09:00-17:00

Sat:

Closed

Sun:

Closed
Address & Contacts
Street Address
Protaras Avenue 446 , Protaras , Famagusta 5313 , Cyprus
P.O. Box: 33396
Contact
Working Hours
now
Normal Opening Hours
Mon:

09:00-17:00

Tue:

09:00-17:00

Wed:

09:00-17:00

Thu:

09:00-17:00

Fri:

09:00-17:00

Sat:

Closed

Sun:

Closed