Galaxia Estates is a licensed real estate agency that operates in Limassol. They have been providing real estate services in the area for a long time and many people turn to them when looking to buy or sell their properties. This company has showcased a commitment to their clients by being ready to put in hard work for them to help them find the right solutions. They have a team of expert real estate agents who are ready to assist anyone who is in need of an estate agent to help with buying or selling a property. Also this company has expanded in developing and offers quality construction both custom made and complete projects.
Finding a New Home Can Be Simpler
Helping in selling, renting or finding a new home, apartment or office is the primary concern of Galaxia estates. This company has the right connections to help their clients sell or find some of the most beautiful properties in the country. There are many different types of properties available for clients to look at. They range from large family homes to rental properties and apartments.
No matter what your needs are, you will be able to manage your property in order to fit your budget and your situation. This professional team of estate agents will work closely with you to find what you are in need of. This real estate agency also works extensively in the commercial sector, so anyone that is in need of business properties will receive the same expert treatment. The right property is out there; you just need to be guided so that you can discover it.
Selling Properties
Selling properties is something that Galaxia Estates specialises in. They will be able to work effectively to sell your property by getting the most eyes on it as possible. Increasing the visibility of a property is one of the most important factors in selling it, and this company has a lot of experience. They will be able to work towards finding the perfect buyer for your property.
Selling everything from a luxurious villa to a small apartment or a big commercial property will be no problem for a seasoned real estate agency such as this. Turning to them to help with your property sale is going to yield results. They will promote the property in all of the right ways and it will not take long to see the interest in the property increase.
Galaxia also thrives to offer a high quality of construction buildings in some of the most sought-after areas of Cyprus and guarantee an absolute security with regard to your investment whether it is for permanent or holiday residence.
Estate Related Services: Legal advice related to real estates, property viewing, sale and renting contracts, after-sales services, property management services.
Developing  Services: Project study services, architectural services, engineering and designer services
Company Information
Year of Establishment
1977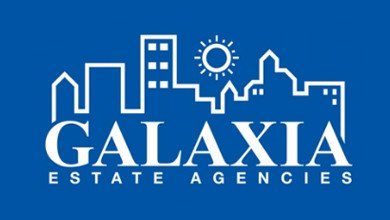 Address & Contacts
Street Address
Makariou Avenue III 219 , Limassol 3105 , Cyprus
P.O. Box: 54032
P.O. Box Postal Code: 3720
Contact
Working Hours
now
Normal Opening Hours
Mon:

09:00-13:00

15:00-19:00

Tue:

09:00-13:00

15:00-19:00

Wed:

09:00-13:00

Thu:

09:00-13:00

15:00-19:00

Fri:

09:00-13:00

15:00-19:00

Sat:

Closed

Sun:

Closed