Purple Estates has become a company working not only with local customers but with many foreign investors as well. With many new investment opportunities in their portfolio, they offer services to many companies and individuals interested to invest money into the right property and then able to sell that property to make a tidy profit. They also handle a great range of resale properties able to meet any budget.
Getting a Citizenship
The company has a team of professionals able to assist with different kind of services when comes to buying a property for investment, such as setting up bank accounts, insurance services, utilities and more.  Investing is a simple way to get your passport that will allow you to become a full citizen of the island, but you will need a licenced professional to help you find the right property fitting your needs and taking care of the issues you will come across
Many Investment Opportunities Exist
Purple Estates handles a plethora of different investment opportunities. This estate agency will allow seeing interesting properties to choose from and guide you through the steps you need to take in order to invest. With 3 offices located in Famagusta, Larnaca and Paphos area you may find any property you like including villas and bungalows, but also many business and hotel properties.
Holiday Rentals
You can also trust Purple estates to help you rent holiday villas for recreational purposes. They have access to many villas throughout Cyprus and you will be able to enjoy luxurious accommodations when you decide to rent them out. You will have many villas to choose from, making the potential for an intriguing holiday quite high.
Selling Your Property
Selling your property will be easier when you turn to this experienced team of estate agents. Whether you are looking to sell a residential property or if you have a commercial space that you wish to put on the market, they will be able to help. The entire process will be as easy on you as possible and they have many contacts that can help to get your property sold in a timely fashion.
Company Information
Directors
Kyriakos Tikkis
Number of Employees
1-50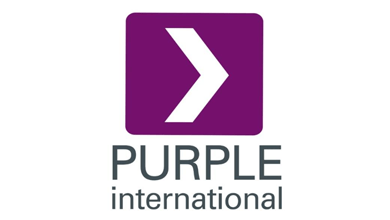 Address & Contacts
Street Address
Cave Greco Avenue 284 , Protaras , Famagusta 5295 , Cyprus
P.O. Box: 36080
P.O. Box Postal Code: 5380
Contact
Working Hours
now
Normal Opening Hours
Mon:

09:00-13:00

15:00-19:00

Tue:

09:00-13:00

15:00-19:00

Wed:

09:00-13:00

Thu:

09:00-13:00

15:00-19:00

Fri:

09:00-13:00

15:00-19:00

Sat:

Closed

Sun:

Closed
Address & Contacts
Street Address
Pavlou Valsamaki 1 , Dioskouri Building , Flat/Office: 3 , Larnaca 6026 , Cyprus
Contact
Working Hours
now
Normal Opening Hours
Mon:

09:00-13:00

15:00-19:00

Tue:

09:00-13:00

15:00-19:00

Wed:

09:00-13:00

Thu:

09:00-13:00

15:00-19:00

Fri:

09:00-13:00

15:00-19:00

Sat:

Closed

Sun:

Closed
Address & Contacts
Street Address
Griva Digeni 55 , Chlorakas , Paphos 8220 , Cyprus
Contact
Working Hours
now
Normal Opening Hours
Mon:

09:00-13:00

15:00-19:00

Tue:

09:00-13:00

15:00-19:00

Wed:

09:00-13:00

Thu:

09:00-13:00

15:00-19:00

Fri:

09:00-13:00

15:00-19:00

Sat:

Closed

Sun:

Closed